Get The Chance To Live In The Land Of Smiles With These 3 Easy Hacks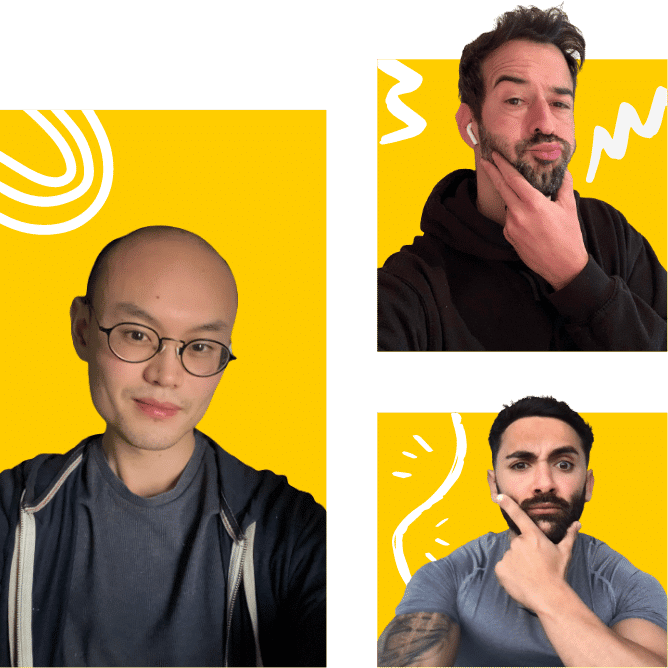 Enjoy A Memorable Experience With The Help Of Our Golden Visa Thailand Agency
Being ranked as the 6th most beautiful country in the world, Thailand's lush vegetation and picturesque beaches create a breathtaking landscape that can be cherished forever. This gorgeous corner of the tropics fascinates tourists from other countries who dream of spending their golden years here.
And if you're one of them, we can assist you.
Pearl Lemon Visa can assist overseas students, investors, and professionals like you with a route in migrating to beautiful cities like Bangkok, Chiang Mai, and Phuket in Thailand.
With years of expertise, our team is well-versed in the application procedure and will take all necessary steps to boost your application. Our professionals will ensure that all requirements are satisfied and that your profile is accepted.
However, it's more than just a journey. Unlike other golden visas agencies, we go above and above to support your growth as a person and a thinker–giving you a memorable experience.
Contact us today for a free consultation.
Thailand Residency Program
There are many Thai visas available for those wishing to stay in the country. They include Thai Business visas, Thai retirement visas, Thai marriage visas, or Thai elite visas. This section will thoroughly examine Thailand visas for visitors who want to settle there.
The organization Thailand Elite Card, which has the assistance of the Thai government, and the Tourism Authority of Thailand, jointly run the Thailand Elite Visa Program (TAT). The Thailand Elite Club is the only membership program in the world that offers long-term tourist visas and special benefits so that members of Thailand Elite can enjoy the Land of Smiles all the time they are there.
The Thailand Elite Visa Program provides the exceptional chance to obtain a resident visa for the nation for 5, 10, or 20 years while also enjoying exclusive privileges and other complementary services and perks. The membership program aims to draw more visitors, businesspeople, and entrepreneurs by giving them access to VIP services like airport immigration and services, exceptional treatment at golf courses, spas, hotels, resorts, restaurants, hospitals, and medical facilities well and other advantages and special privileges.
However, note that the residency permit obtained under the Thailand Elite Residency Program does not confer citizenship or indefinite residency. Only those who have held a Thai non-immigrant visa for at least three years before submitting their application are eligible for permanent residency. After ten years of continuous permanent residency in Thailand, one may submit a citizenship application.
The most effective way to retire is to apply for a Retirement Visa for Thailand. It is a non-immigrant O visa that, provided all requirements are satisfied, enables people over 50 to reside permanently in the nation.
As long as you match the conditions for a Thailand Retirement Visa, applying for one is not too difficult if you have a passport from one of the 21 nations that can enter Thailand without a visa or with a 30-day exemption stamp. If you entered the nation with a 30-day exempt stamp, you would need to apply immediately because the procedure can take up to three weeks to complete. You would need to apply to the Thai immigration office closest to you.
If a citizen of another country is married to a Thai native and wants to travel and live in Thailand with their Thai spouse, they can apply for a Thailand Marriage Visa. Please be aware that before applying for a Thai marriage visa, you must first get a 90-day or a 1-year non-immigrant O visa from your home or place of residence.
Marriage-related Visa Requirements
Must be legally wed to a citizen of Thailand.
Must be able to go to Thailand and have no criminal past.
Must satisfy the financial requirements, which include keeping a THB 400,000 security deposit in a Thai bank account for at least two months before applying for a visa.
The non-immigrant B visa may be granted for one of two reasons:
People outside Thailand who want to open an office or carry on business there should apply for a Thai Non-Immigrant B visa under the "business" category. A Thai company or other Thai organization must sponsor the candidate. The visa holder may spend a maximum of 90 days in Thailand for each admission.
Foreign nationals who want to work in Thailand should apply for a 90-day Non-Immigrant B visa under the "employment" category from their home country. When applying for the visa, the applicant must submit a WP3 letter from the Labor Department. The application for a work permit is made after arriving in Thailand during the first 90 days allowed by the first visa. Once the candidate has a valid work permit, they can apply for a one-year extension of their stay inside Thailand, which can be renewed annually.
Simplify Immigration With Our Golden Visa Thailand Agency
If you have any questions about these Thai visas or want expert assistance on which visa is right for you, you can count on us.
For several years, Pearl Lemon Visa has offered unmatched legal services for immigrant and foreign business establishments.
Our immigration specialists will assist you in qualifying for residency visa options in Thailand.
So, what are you waiting for? Schedule a consultation today.
In general, a visa will be provided. It can be picked up from a selected international airport in Thailand in less than a month, thanks to TPC's quick application process for the residence visa. Once granted, applicants may live in Thailand for as long as they like following the conditions of their selected package. However, candidates are required to inform TPC if they remain in the nation continuously for more than 90 days.
We'd Love To Hear From You!
If you have any questions, please do get in touch with us! If you'd prefer to speak directly to a consultant, Book A Call!