Six Reasons To Become An Investor In Russia To Gain Your Golden Visa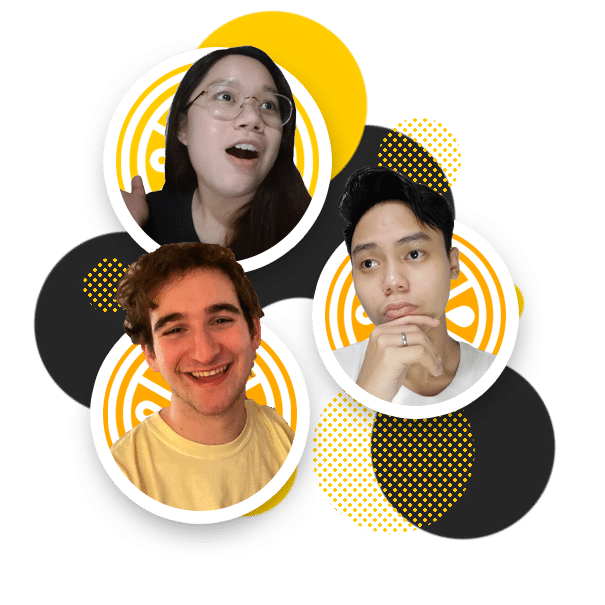 Apply For Your Golden Visa Smoothly & Swiftly With Our Russia Golden Visa Agency
Russia is the world's biggest country, spanning two continents; Europe and Asia. Its capital and largest city is Moscow. The country has a rich cultural history and is known for its art, literature, and music.
Russia is home to many historic landmarks, such as the Kremlin and Red Square in Moscow, the Hermitage Museum in St. Petersburg, and the ancient city of Kazan.
The country's diverse landscape includes vast forests, frozen tundra, and picturesque lakes and rivers. It also boasts some of the world's most famous landmarks, such as Mount Elbrus, the highest peak in Europe, and Lake Baikal, the deepest lake in the world.
Russia's growing economy is an attractive destination for many immigrants and tourists looking for business and job opportunities.
Whether you would like to immigrate to Russia for its great history and culture or because you love its delicious and comforting cuisine, one way you can achieve this dream is through a golden visa.
A golden visa is a temporary resident permit that allows persons of high net value to live in a country for an extended time, often in exchange for a significant investment, such as purchasing real estate or investing in a business.
These types of visas are often offered by nations looking to inject their country with large sums of capital through foreign investment. In exchange for this significant investment, the country allows investors to work and study in the country and eventually apply for permanent residence and citizenship.
The name 'golden visa' comes from the idea that the visa is a 'golden ticket' of sorts; it is a visa that is a highly valuable and greatly desired opportunity for investors.
If you want a golden visa for Russia, you will need to invest significant resources into the country. It is wise to have someone by your side with expert knowledge that can be used to guide you through the application procedure.
Pearl Lemon Visa's highly qualified experts have years of experience helping investors get their golden visas. We know the process like the back of our hand and will be able to assist you in obtaining your investor visa.
Schedule a call today to start the process.
Exploring the Benefits of Investing in Russia with the Russia Golden Visa Agency
As you will be investing many resources into the country to gain your golden visa, here are a few more reasons why you will see large returns on your investment in Russia.
Russia is one of the world's major producers of natural resources, such as oil, gas, and precious metals, which can provide investors with a stable source of revenue.
Russia has a growing economy, with a strong focus on modernizing its infrastructure and increasing productivity.
The Russian economy is the 6th largest in the world and holds a GDP of 1.779 trillion USD as of 2021.
Russia has a highly educated and talented workforce, particularly in fields such as engineering and technology.
The Russian government has implemented policies encouraging foreign investment, such as tax incentives and investment protection agreements.
Russia has a 20 per cent corporate tax, 13 per cent personal income tax and 18 per cent VAT.
Russia has a diversified market across different sectors, providing ample opportunities for investors to diversify their portfolios.
Even though its primary market is energy-related, such as oil and gas, it has other important industries like pharmaceutics, real estate and aluminium.
Its tech industry is also growing, receiving much state attention.
Russia has relatively low-cost labour compared to developed countries, which can benefit companies looking to invest in manufacturing or assembly.
Russia's Golden Visa Program
Russia's residency by investment program was announced in November 2020 and is expected to see an official launch soon.
Russia's government hopes that the program will be able to bolster economic growth during a time when it has slowed down.
The Russian residency by investment program allows holders to obtain permanent residency and, in time, citizenship through naturalization.
Investment Requirements For Russian Golden Visa Applications
If the applicant owns a Russian company, they are expected to increase its capital by 15 million rubles.
If the applicant owns a foreign company, they need to increase the capital in the company by 50 million rubles.
The company must be operational for at least three years.
Investment In A New Business
The next option applicants have to gain a residence permit in Russia is investing in and starting a new business.
Applicants must invest a minimum of 10 million rubles into the business.
The business must hire at least 10 Russian citizens as employees.
Investment In An Existing Business
Applicants also have the option to invest in an existing Russian company.
The company must have been in business for at least three years, and the company should pay taxes of at least 6 million rubles to the Russian government and employ at least 25 employees.
The applicant does not have to become a shareholder in the company.
Investment In Government Bonds
An applicant can also obtain a residence permit in Russia by investing in government bonds to the value of 30 million rubles.
The applicant needs to hold these bonds for at least three years before they can apply for the golden visa.
Investment In Real Estate
The applicant can obtain a residence permit in Russia with the golden visa program by investing in real estate.
This option requires a minimum investment of at least 30 million rubles.
The applicant should hold the property for at least three years before applying for a residence permit.

Trust Our Agency To Guide You
We at Pearl Lemon Visa specialize in providing professional and efficient services to individuals seeking a Russian Golden Visa.
Our expert team is committed to making the process as easy and stress-free for our clients as possible.
We pride ourselves on our attention to detail and ability to navigate the often-complex bureaucracy of the Russian visa application process.
Whether you're a business professional, a student, or a retiree, we're here to help you achieve your goals and make your dream of living and working in Russia a reality.
If you're interested in obtaining a Russian Golden Visa, please don't hesitate to contact us. Our team is happy to help you every step of the way.
Yes, Russia does recognize dual citizenship.
We'd Love To Hear From You!
If you have any questions, please do get in touch with us! If you'd prefer to speak directly to a consultant, Book A Call!