Top 3 Secret Techniques How To Get Your Golden Visa Application Approved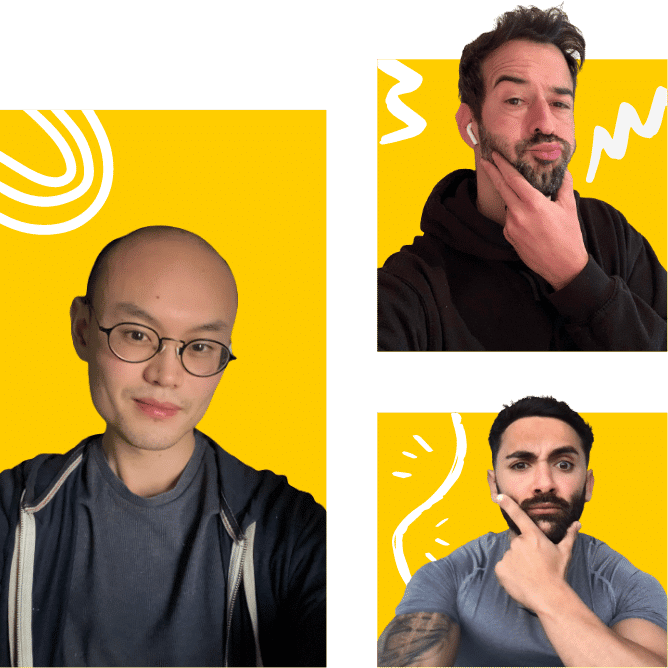 Avoid Delays And Ensure That Everything Goes As Planned With Our Latvia Golden Visa Consultancy Services
The combination of modern buildings and ancient medieval ruins from its cities like Riga, Sigulda, and Kuldiga makes Latvia a fascinating place to visit and explore. If you're interested in exploring the possibility of obtaining Latvian citizenship, the Latvia Golden Visa Consultancy can provide you with valuable guidance and support.
Investors can obtain the Latvia Golden Visa through various investment avenues, which offer various advantages, including a residency in Latvia. Latvia Golden Visa Consultancy Investors can finish their investment and start the application process once they have determined which investment option suits their circumstances.
However, at some times, investors struggle to settle with their choices. "Latvia Golden Visa Consultancy" Hence, delaying their chance to proceed with the application process.
Good thing Pearl Lemon Visa can help. We can give you the list of investment possibilities, including "Latvia Golden Visa Consultancy," and even handle the whole application process on your behalf. Hence, ensuring that everything will go as planned.
So, what are you waiting for? Schedule a free consultation today.
What Is Latvia Golden Visa Program?
The "Latvia Golden Visa Consultancy" Latvia Golden Visa Program has helped Latvia earn an additional €1.5 billion since 2010. Since the program's launch, over 20,000 investors from all over the world have been admitted. The Latvia Residency by Investment Program experienced its most prosperous year in 2014.
Still, since then, the number of applicants has steadily decreased year over year as other European Union nations have started to offer comparable residency by investment programs.
The Latvia Golden Visa, however, is still an option that is practical and offers investors and their families the ability to relocate to Latvia if they so want as well as a route to citizenship in the European Union.
Beautiful Latvia has a distinct identity, culture, traditions, and customs. While the cost of living is reasonable, it does not sacrifice quality. You can purchase a luxurious home with upscale finishes for €250,000 and be qualified to apply for Latvian temporary residence. The application process for residency takes 30-90 days.
Requirements For Latvia Golden Visa
The candidate for a Latvia golden visa must be at least 18 years old, and any dependents (including a minor child, a spouse, parents, and children who are financially dependent on them) may apply for a Latvia residence permit alongside them.
The investor must go to Latvia within three months of the Office of Citizenship and Migration Affairs of the Republic of Latvia approving their application to pick up the ID card that will serve as their temporary residence permit. The ID card must be renewed annually for this five-year residence permit.
Let's say you want to obtain citizenship in Latvia through investment. In that scenario, you must be in good health, have a clean criminal record, and have enough money to maintain yourself and your family for a year after permission is granted. You must also be debt-free about real estate taxes.
If you are a foreign investor considering immigration to Latvia and investment citizenship, you can rely on the legal services of our lawyers here at Pearl Lemon Visa.
Benefits Of Latvia Golden Visa
Although the Latvia Golden Visa Program is less expensive than comparable initiatives in other nations, it offers an equally long list of advantages. The Latvia Residency by Investment Program offers a speedy application process, travel privileges, and access to high-quality healthcare and education, among other things.
The most desired advantages are:
The Schengen nations do not require a visa for entry for those with a Latvia Golden Visa. In any 6 months, stays in the Schengen Area may last up to 90 days. Additionally, there are travel advantages while attempting to enter the USA, Canada, Japan, Britain, or Australia because the visa application process is made much simpler and easier.
Access To Social Programs
Like many other European nations, Latvia provides its citizens high-quality healthcare and education. Investors might opt to live permanently in Latvia and receive all the privileges that a citizen would receive inside the nation's borders with the help of the Latvia Golden Visa.
Bring Your Family Members
The holder of an investor visa's family members can be listed on the application for the Latvia Residency by Investment Program. The investor's spouse, dependent children, and even dependent parents qualify for a Latvia Golden Visa through a single application.
Some nations only permit residency for two years before requiring you to extend your living permit. Therefore, even though you will need to renew your visa in Latvia, you do not need to be concerned about having your residency application rejected for five years in a row.
Even though it's not a guarantee, the Latvia Golden Visa can help people become citizens of the European Union. Holders with golden visas may petition for citizenship when a set period has passed since they first arrived in the nation. In the next part, we shall go into great depth regarding that procedure.
Living in Latvia has several benefits, like a healthy climate, delectable food, no traffic, and no immigrants. in addition to quite modest living expenses.
If you're still in doubt, let's take a closer look at the advantages of residing in Latvia.
In Latvia, there are several private universities where the language of instruction is English.
One of the benefits of residing in Latvia is the country's free financial laws and stable economy, which attracts many European business people to Latvian banks.
At the same time, Latvian banks offer their customers the broadest range of services at European-level quality. It should be noted that Latvian banking institutions have been working hard to build remote account management technologies in recent years.
Many foreign business owners who have chosen to establish their operations in Latvia appreciate the country's transparent tax structure and reasonable rates.
One of the lowest rates in the EU, the corporate income tax is 15%. To prevent double taxation, Latvia has also established several agreements. The typical VAT rate is 21%. Individual capital gains tax is 15%.
Work With Our Latvia Golden Visa Consultancy-- We Know What To Do
As you see, Latvia can be one of the best countries to invest in. While the application process may be simple, obtaining a Latvia golden visa and residency permit goes beyond that.
If you're interested in starting a business in Latvia, our knowledgeable lawyers here at Pearl Lemon Visa will walk you through all the procedures needed. You can immigrate to Latvia through various methods, one of which is through investment.
You can get a detailed explanation of the country's investment laws from our lawyers. This will help you obtain reliable information on the size of the investment and the best places to put the money.
So, what are you waiting for? Book a call today, and we'd be glad to help.
You can first apply for an initial temporary Latvian residency visa, typically good for five years. You can apply for a permanent residency visa in Latvia once five years have passed. However, you must have spent four out of the past five years in Latvia to qualify for this permit.

In addition, the applicant must achieve level A2 on the Latvian language test. They should also be familiar with Latvian history and the state anthem. In some circumstances, Latvia permits dual nationality; typically, a person must renounce their prior nationality. One can apply for Latvian citizenship after nine years of lawful residence.
We'd Love To Hear From You!
If you have any questions, please do get in touch with us! If you'd prefer to speak directly to a consultant, Book A Call!